With the new year right around the corner, many of us have changes that we would like to make in our lives. Whether it be a shift in perspective, breaking a bad habit, or implementing a new one, a motivational or uplifting movie or show can be exactly what we need to solidify our commitment to our goals. But it can be challenging to find a piece of entertainment that connects with you on a deep, fundamental level.
What are the most inspiring movies and shows that you can stream right now? Likewise users recently voted in a poll that asked:
What's a movie or show that changed your life for the better?
Let's explore the top 25 responses and why these films profoundly resonated with audiences:
"So so so Good! Comedy and Ethics with this cast. Sign me up!!! The deeper you go into the show the more intense the hidden takeaways. One of my top favorites." -@paola_marcano
"Just opened up my heart and mind so much. Poetry in and of itself. One of my favorites <3" -@andi_howes
3. Harry Potter and the Philosopher's Stone
"Hidden Figures really opened my eyes to how far we've come with oppression, but also showing how much is still around. This movie was absolutely amazing and I would recommend it to anyone! Absolutely love the story and see the wins for both women and the African American community!" -@chloe_george_3926
5. Inside Out
"It has helped me think about my emotions more." -@shari_hagen
6. New Girl
8. Little Women
"It's cute, romantic, but also reminds you how important family is. AND that a woman can do anything they desire DESPITE others' opinions." -@liziB
"I can relate to Sophie so much. She is so inspiring to me in the way she deals with everything and cares for everyone." -@mariana_acevedo_1448
10. The Truman Show
11. The Avengers
"This changed my whole perspective on life." -@shari_hagen
12. The Lord of the Rings: The Fellowship of the Ring
13. Mean Girls
"Pivotal coming of age movie for my generation" -@amber_foss
"Love the breakdown of the social status in high school!" -@carol_shumaker
"I love when a movie can make you cry and reflect on your entire life at the same time <3" -@heynarwhal
15. Heartstopper
"Helped me come to love myself for my own queer identity" -@brooklyn_3897
16. WALL·E
18. Supernatural
"Taught me family doesn't end with blood." -@victoria_parrish_2930
"You very rarely know how much your life impacts the lives of others until someone thanks you for the tiniest thing that you didn't think was such a big deal, and tells you it changed their life…" -@lorraine_pozniak
20. Bob's Burgers
21. The Matrix
22. Clueless
"This might sound strange but Cher just made me want to be really confident and helped me embrace fashion" -@sydney_rooney
23. The Notebook
24. Hamilton
25. This Is Us
"I honestly feel like this series has taught me a lot about family and life." -@nicole_orengo
If none of the top 25 responses sound interesting to you, don't worry. Here are the best inspirational movies and shows on each major streaming service.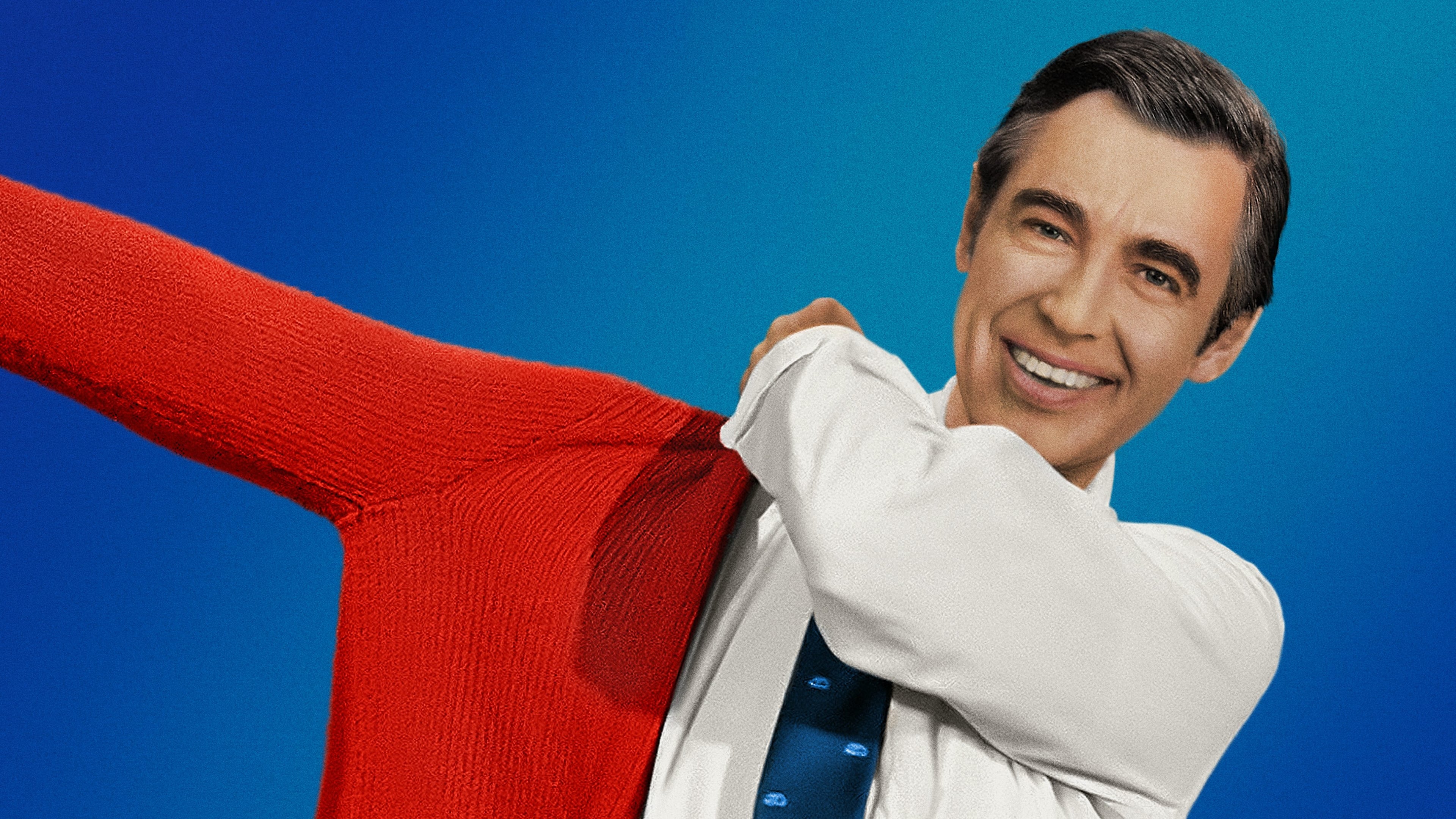 Inspirational Movies on Netflix
Won't You Be My Neighbor?: A heartfelt documentary that examines the life and legacy of Fred Rogers, the beloved host of the popular children's television show Mister Rogers' Neighborhood. Mr. Rogers is a reminder of the love and goodness in the world we live in. If you're looking for something to shift your perspective and make you cry happy tears, check this one out.
"Love is at the root of everything, all learning, all relationships. Love—or the lack of it."
Hustle: The Adam Sandler renaissance continues with this motivational sports drama about a down-on-his-luck basketball scout who discovers a wildly talented player abroad. Together they have one final chance to prove the player has what it takes to make it to the NBA. This is a story of fighting against unlikely odds, the importance of one man's unrelenting belief in another, and the power of perseverance.
"Obsession is going to beat talent every time."
The Boy Who Harnessed the Wind: Based on the true story of William Kamkwamba, a thirteen-year-old Malawian boy who invents an unconventional way to save his family and village from famine.
"Our ancestors survived because they stayed together."
Brené Brown: The Call to Courage: Brené Brown, a professor and social worker who has spent more than a decade studying vulnerability, courage, and shame, takes the themes of her best-selling book Daring Greatly, and presents them in a TED Talk/standup comedy hybrid format. Brown speaks with ease as she shares relatable moments, both embarrassing and enlightening, from her own life. She offers encouraging insights for anyone who is wanting to take a chance on something and needs an extra little push.
"You can't take criticism and feedback from the people who are not being brave with their lives."
Stutz: In candid conversations with actor Jonah Hill, leading psychiatrist Phil Stutz explores his early life experiences and unique, visual model of therapy. The film does a great job of portraying the kind of warmth and love that can exist in a therapeutic relationship at its best. If you're considering therapy and want to get a sense of the psychologist/client relationship, this film is worth a watch.
"That's the secret of life. As far as I'm concerned."

"Is what?"

"Accepting that you won't figure it out ever. Nobody else will figure it out. Happiness depends on how you accept that and what you do about it."
For more motivational movies on Netflix, check out our extended list.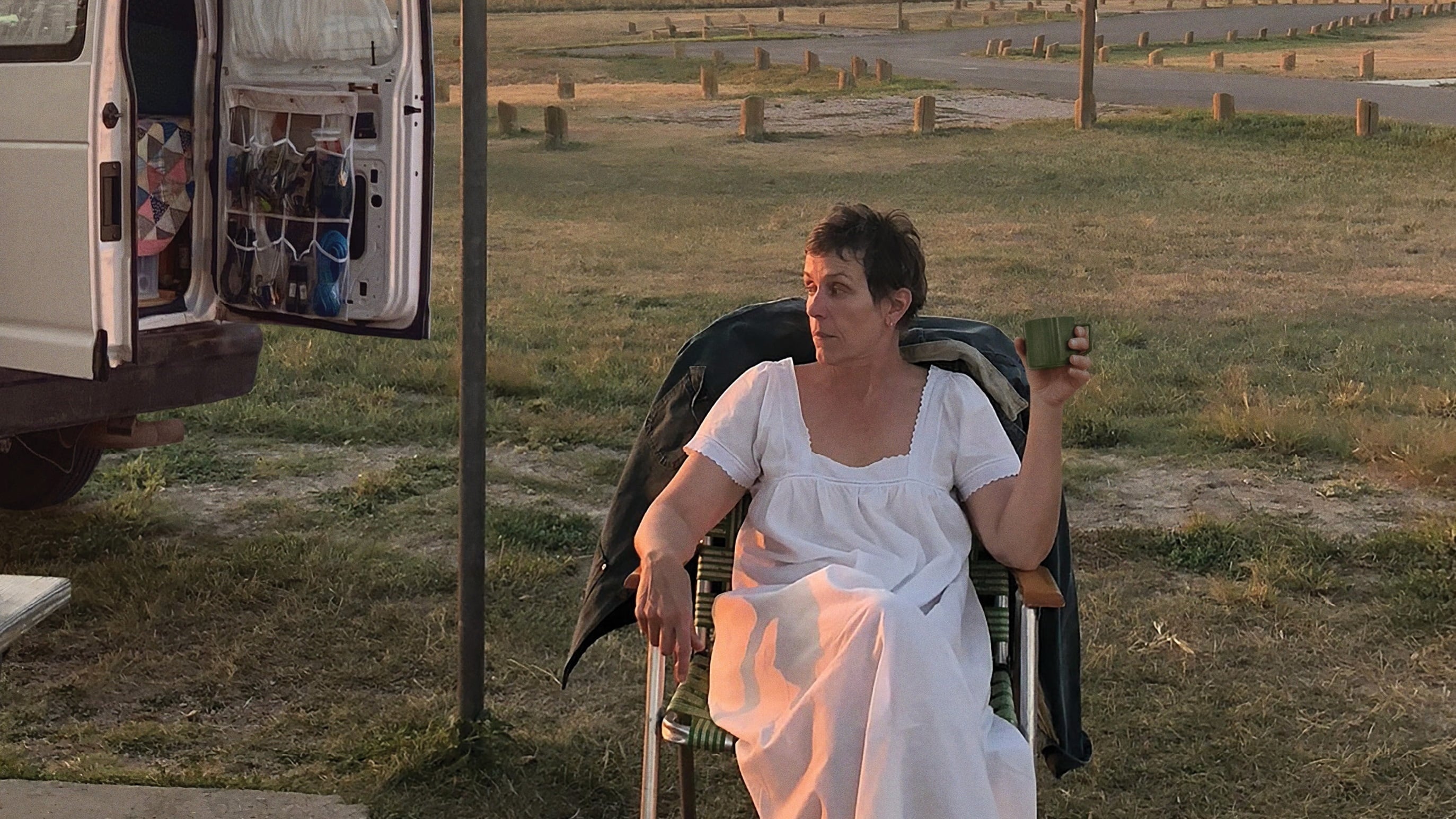 Inspirational Movies on Hulu
The Pursuit of Happyness: When it comes to motivational movies, The Pursuit of Happyness is frequently referenced, and for good reason. Will Smith stars as a struggling salesman who takes custody of his son as he's poised to begin a life-changing professional career. His son in the film is played by Will's real-life son, Jaden Smith, which makes the story even more touching.
"Don't ever let someone tell you, you can't do something. Not even me. You got a dream, you got to protect it. People can't do something themselves, they want to tell you you can't do it. You want something, go get it. Period."
Nomadland: After losing everything in the Great Recession, a woman in her sixties embarks on a journey through the American West, living as a van-dwelling modern-day nomad. This movie, based on the book of the same name, feels so unbelievably raw and authentic that it's hard to believe you're not watching a documentary.
"There's no final goodbye. You know, I've met hundreds of people out here and I don't ever say a final goodbye. I always just say, 'I'll see you down the road.' And I do. And whether it's a month or a year, or sometimes years, I see them again. And I can look down the road and I can be certain in my heart that I'll see my son again. You'll see Beau again."
The Hate U Give: Sixteen-year-old Starr Carter is torn between two very different worlds after she witnesses a police officer shoot her unarmed best friend. The Hate U Give provides perspectives on police brutality and race based on the intimate experiences of people people who have lived through the kind of experiences these characters have. The story is evocative and heartbreaking but encourages the viewer to consider the challenges and oppression of different races and communities on a deeper level.
"Division Is How They Win. Unity Is How They Crumble."
Apollo 11: Through archival footage, photos, and testimonies, this documentary uncovers the strength, perseverance, and bravery of the astronauts inside the iconic and dangerous space mission. It's hard to not be motivated by the boldness and ambition of the people behind one of humanity's greatest achievements.
"That's one small step for man, one giant leap for mankind."
Love, Simon: Based on the young adult novel Simon vs. the Homo Sapiens Agenda, this beautiful coming-of-age story tackles themes of self-identity, sexuality, and dealing with the drama of high school as Simon's biggest secret gets leaked to his entire school.
"As soon as you came out, you said, 'Mom, I'm still me.' I need you to hear this: You are still you, Simon. You are still the same son who I love to tease and who your father depends on for just about everything. And you're the same brother who always compliments his sister on her food, even when it sucks. You get to exhale now, Simon. You get to be more you than you have been in... in a very long time. You deserve everything you want."
For more motivational movies on Hulu, check out our extended list here.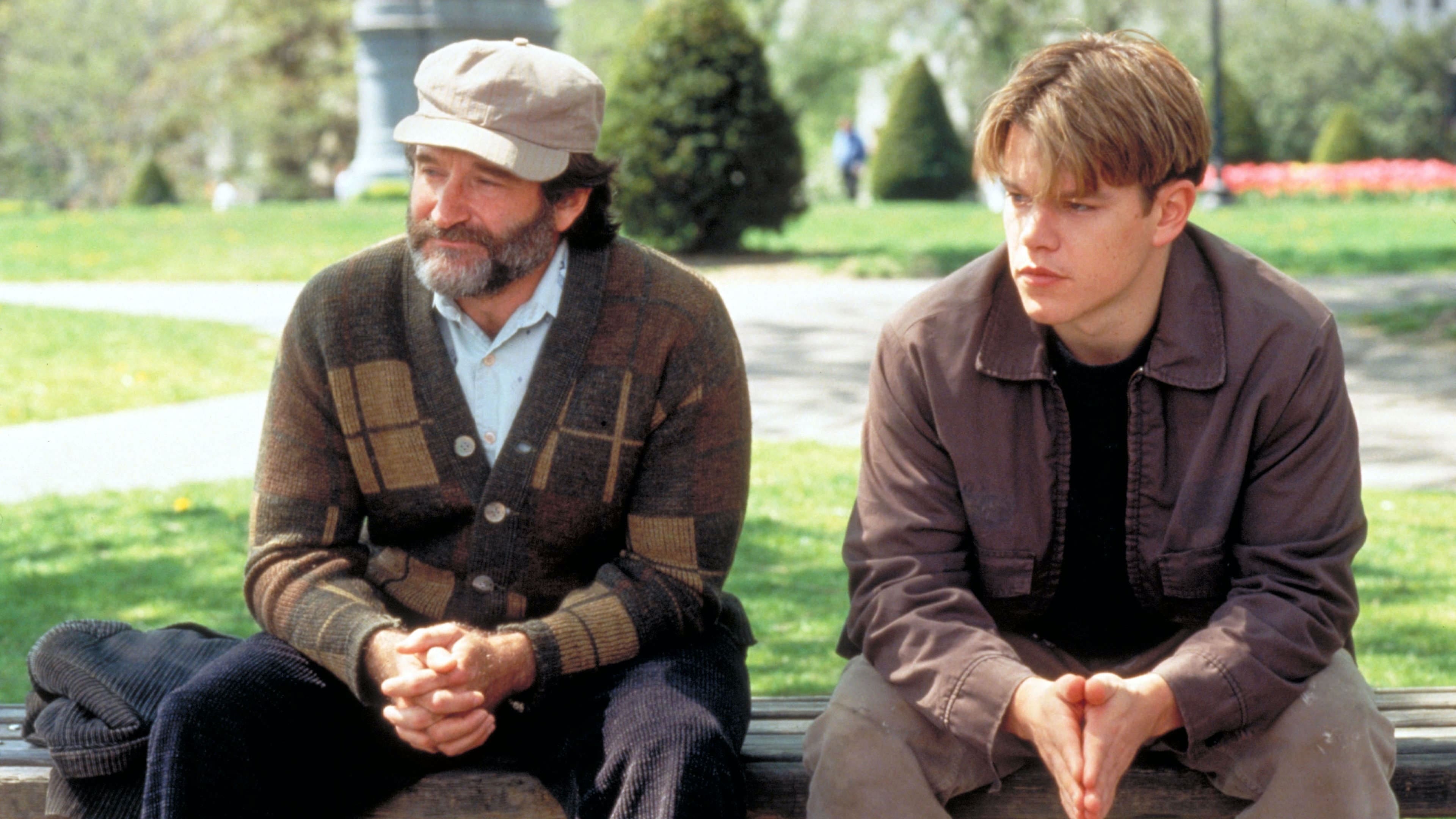 Inspirational Movies on HBO Max
The Secret Life of Walter Mitty: A timid magazine photo manager, Walter Mitty is incapable of standing up for himself, so he retreats into his fantasy world, where he is heroic, poised, self-assured, and the master of his fate. Wanting to make a change in his life, Walter embarks on a real-life adventure to capture the perfect photo. The overarching theme of the story is one that many people can relate to: Walter Mitty's quest to be in control of his own life.
"To see the world, things dangerous to come to, to see behind walls, draw closer, to find each other, and to feel. That is the purpose of life."
Little Miss Sunshine: A dysfunctional, quirky family takes a road trip to Albuquerque so their seven-year-old daughter can compete in the "Little Miss Sunshine" beauty pageant. At first glance, this film is a hilarious family road trip movie, but beneath the surface, Little Miss Sunshine confronts and comments on many of the stereotypes that supposedly make up the "American Dream".
"Richard, whatever happens, you tried to do something on your own, which is more than most people ever do. I include myself in that category. You took a big chance, it took guts, and I'm proud of you."
The Shawshank Redemption: An innocent man is framed for the murder of his wife and her lover, leaving him to start his new life in a corrupt Maine penitentiary. This story explores themes of redemption, freedom, friendship, and most of all, hope.
"I look back on the way I was then: a young, stupid kid who committed that terrible crime. I want to talk to him. I want to try to talk some sense to him, tell him the way things are. But I can't. That kid's long gone, and this old man is all that's left. I got to live with that."
Good Will Hunting: Will Hunting has a genius-level IQ but chooses to work as a janitor at MIT. After he solves a difficult graduate-level math problem, his talents are discovered by Professor Gerald Lambeau, who decides to help the misguided youth reach his potential. Will is a wildly complex character with layers of trauma that slowly get peeled away with the help of his therapist, played by Robin Williams. For anyone curious about therapy and the positive effects that it could have on your life, this one is a must-watch.
"You'll have bad times, but it'll always wake you up to the good stuff you weren't paying attention to."
42: The powerful true story of Jackie Robinson, the legendary baseball player who broke Major League Baseball's color barrier when he joined the roster of the Brooklyn Dodgers. This biopic illustrates the brutality of racism and inequality in America in the 1940s, and the courage of one outstanding, trailblazing icon who radically innovated the game of baseball.
"You give me a uniform, you give me a number on my back… and I'll give you the guts."
For more motivational movies on HBO Max, check out our extended list here.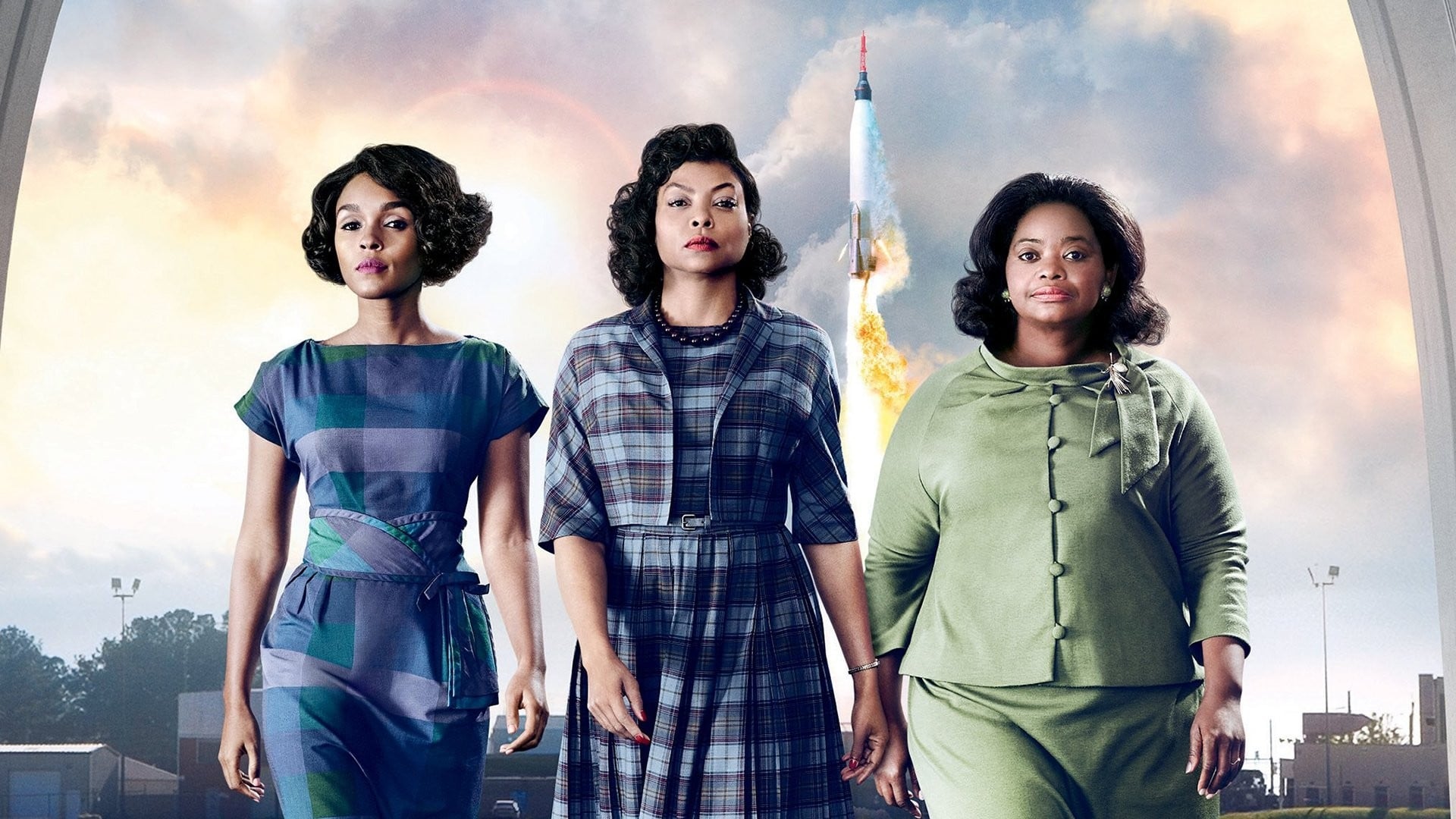 Inspirational Movies on Prime Video
Hidden Figures: The untold story of the three brilliant African-Americans working at NASA who served a vital role in one of the greatest operations in history – the launch of astronaut John Glenn into orbit. Thanks to incredible performances from Octavia Spencer, Taraji P. Henson, and Janelle Monáe, Hidden Figures reflects on the importance of determination, hard work, and resilience during a time when Black women faced racism and sexism at every turn.
"It's equal rights. I have the right to see fine in every color."
Captain Fantastic: Captain Fantastic is a story about a family who lives in the forest of the Pacific Northwest, far off the grid and removed from society. After the mother ends up in the hospital, the family is forced to assimilate back into society. The relationship between the father and his six children is used to explore what it means to live a meaningful life, how to raise children to be respectful free thinkers, and how to acknowledge when you're failing as a parent.
"Live each day like it could be your last. Drink it in. Be adventurous, be bold, but savor it. It goes fast."
I Am Not Your Negro: Drawing on the text of James Baldwin's unfinished final novel, director Raoul Peck creates a meditation on what it means to be Black in the United States. I Am Not Your Negro makes a compelling case against indifference. It displays how in polarizing times such as the 1960s or today, Black people have not had the luxury of being apolitical. If you want to learn more about the history of African-Americans, this documentary is an essential piece of media.
"Not everything that is faced can be changed. But nothing can be changed until it has been faced. History is not the past. It is the present. We carry our history with us. We are our history. If we pretend otherwise, we literally are criminals."
Paterson: For decades the film industry has created stories of couples arguing, lying, and deceiving. Relationships in movies are often falling apart, requiring everything in the protagonist's power to fix it. Paterson flips that theme on its head, resulting in a movie that feels unlike anything I've ever seen. The story follows a week in the life of Paterson, a poet bus driver, and his wife Laura, a very creative artist. They share a level of contentment that most of us can only dream of achieving one day. If you're an aspiring artist, you won't want to miss this one.
"When you're a child, you learn there are three dimensions: height, width, and depth. Like a shoebox. Then later, you hear there's a fourth dimension: time."
The Peanut Butter Falcon: A down-on-his-luck crab fisherman embarks on a journey to get a young man with Down Syndrome to a professional wrestling school in rural North Carolina. A simple, moving, but never condescending adventure story of friendship and family.
"Am I gonna die?"

"Yeah, you're gonna die, it's a matter of time. That ain't the question. The question is whether they're gonna have a good story to tell about you when you're gone."
For more motivational movies on Prime Video, check out our extended list here.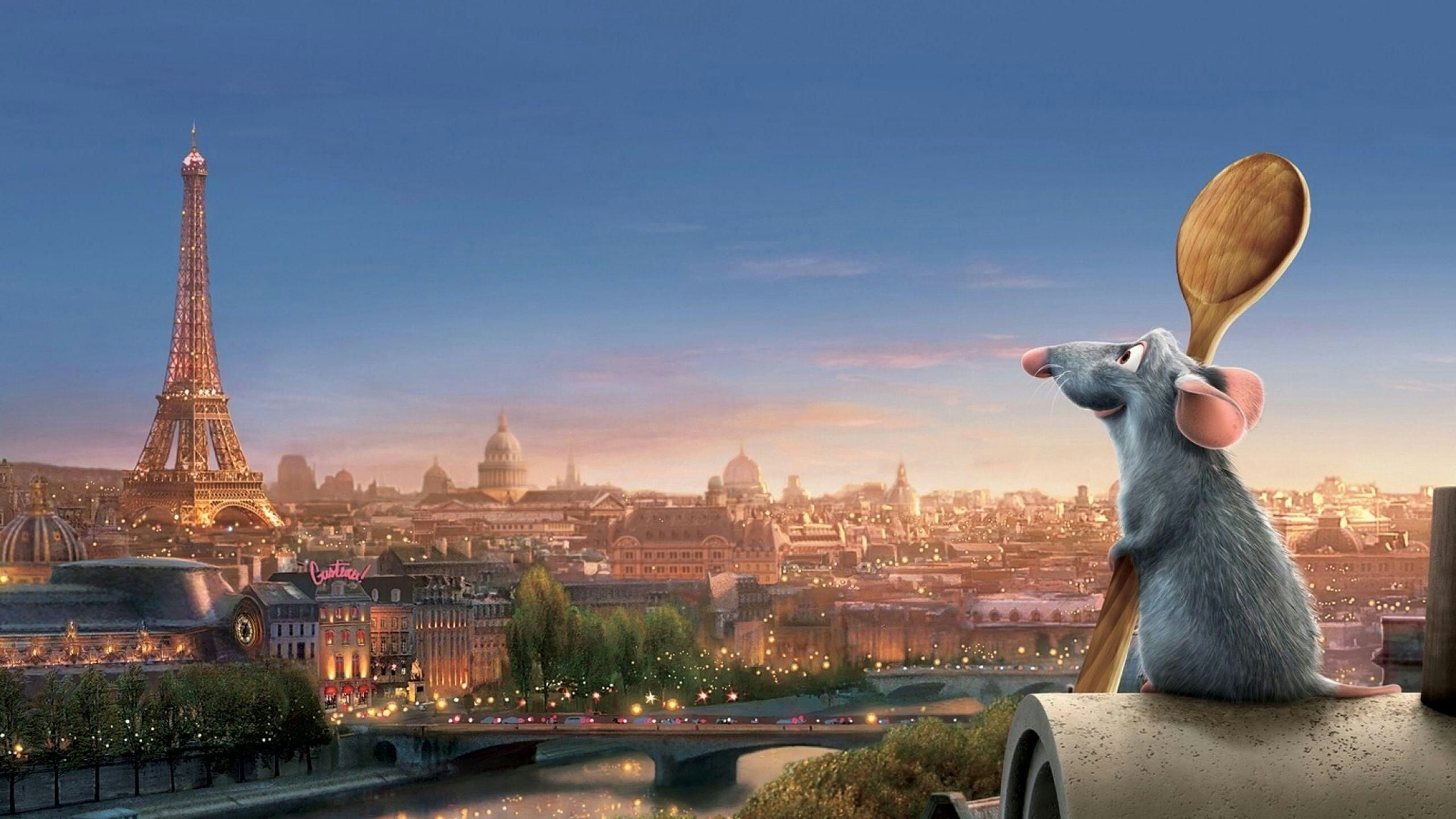 Inspirational Movies on Disney+
Remember The Titans: Out of all the sports movies on this list, Remember The Titans is the most impactful and influential story of them all. In the early 1970s, two schools in Alexandria, Virginia integrate, forming T.C. Williams High School. The new head coach is an African American man from North Carolina. Tensions arise when players of different races are forced together on the same football team. The story examines the racial tensions in America in the 1970s and how one man's courage and leadership can shape the next generation of young adults.
"People say that it can't work, black and white. Here, we make it work every day. We still have our disagreements, of course, but before we reach for hate, always, always, we remember the Titans."
Ratatouille: The story follows Remy, a resident of Paris who appreciates good food and has quite a sophisticated palate. He has one dream: to become a chef. The only problem is, Remy is a rat. For anybody wanting to cook more in 2023, Remy will get you fired up!
"Humans don't just survive; they discover; they create... I mean, just look at what they do with food."
Soul: Soul follows Joe, a jazz pianist and middle-school band teacher has a near-death experience and gets stuck in the afterlife where he contemplates his choices and regrets the life that he mostly took for granted. The last few years have been a turbulent and uncertain time in many people's lives, and Soul serves as a comforting reminder to appreciate all the little moments that life has to offer us. It's a beautiful and existential journey that kids and adults will connect with in different ways.
"Life is full of possibilities. You just need to know where to look."
The Greatest Showman: The story of American showman P.T. Barnum, founder of the circus that became the famous traveling Ringling Bros. and Barnum & Bailey Circus. A fantastically uplifting movie showcasing that anyone can rise beyond the social status they are born into.
"You don't need everyone to love you, just a few good people."
McFarland, USA: A track coach in a small California town transforms a team of underdogs into championship contenders. Jim White, played by Kevin Costner, helps his team overcome tremendous obstacles in this heartwarming celebration of the human spirit.
"I'll be honest with you. The odds are stacked against us. You guys are super human. There's nothing you can't do with that kind of strength, with that kind of heart."
For more motivational movies on Disney+, check out our extended list here.