Netflix kicked off 2023 with a new experimental series, Kaleidoscope. If you watch the trailer, it appears to be a straightforward heist story. What makes the show unique is that you can watch the episodes in any order. The episodes are titled with colors rather than numbers, and the only rule is that the episode called "White" must be watched last. The story you experience depends on the order in which you watch the episodes.
Pretty neat, right? While the idea of interactive shows is not revolutionary, it's still a relatively new concept in the world of streaming and industry titans continue to experiment with new ways to implement them. The ease and accessibility of streaming has changed not only the way we consume content, but also the types of stories that can be told. Streaming allows the viewer to be more in control of the content they are watching than ever before.
So what happens when creators disregard traditional story structure and start experimenting with other formats? Are these unconventional, interactive shows and movies simply gimmicks used for marketing and hype-building? Or are they building the foundation for the future of at-home entertainment? Check out Likewise's top picks for Unconventional and Interactive Shows & Movies and decide for yourself.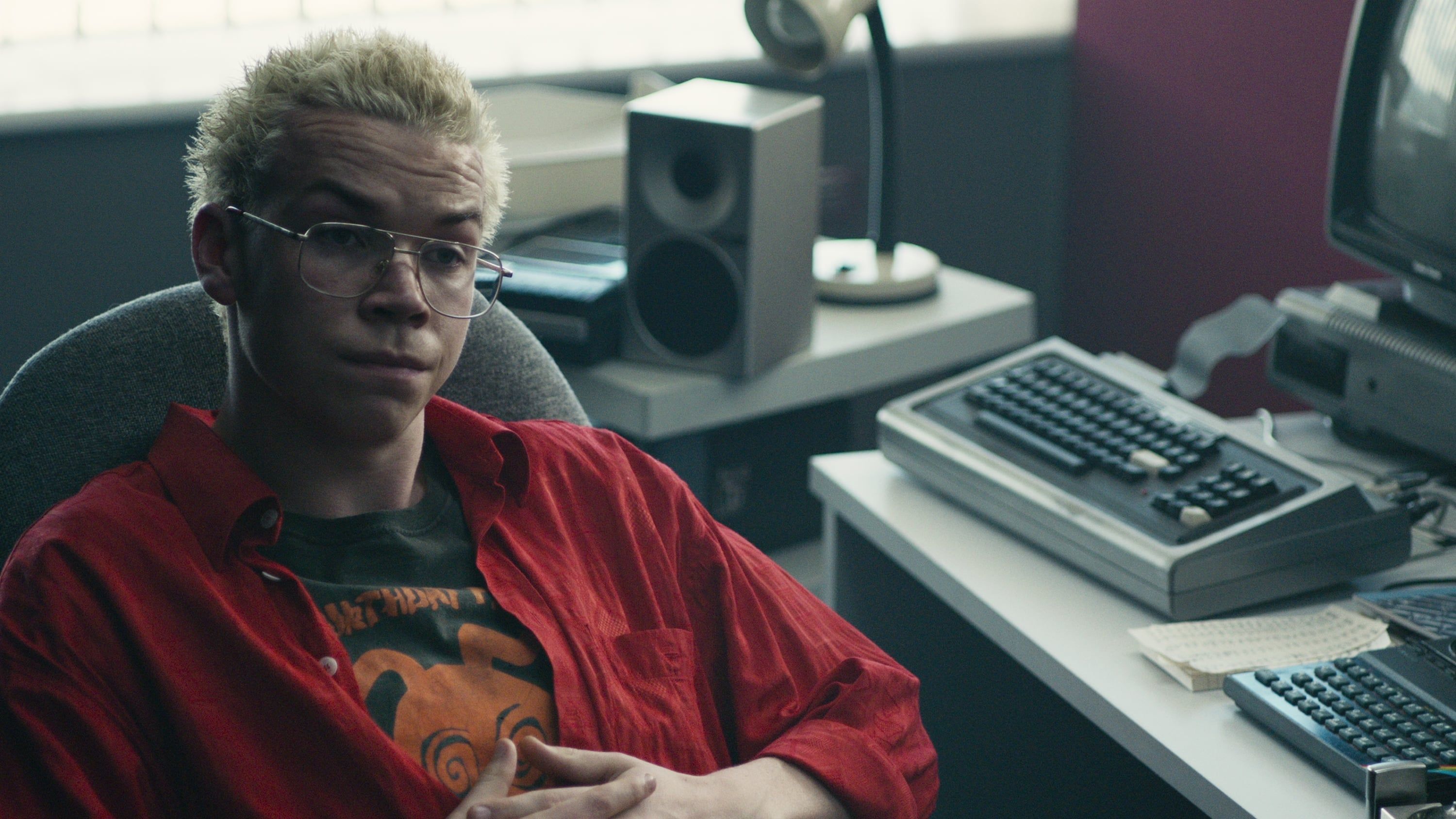 Top 5 Unconventional and Interactive Shows and Movies Available to Stream
Kaleidoscope: Centered around the largest heist ever attempted and the vengeance, scheming, loyalties, and betrayals that surround it.
While a Create Your Own Adventure style show is nothing new for Netflix—there are already 20+ interactive series on Netflix alone—Kaleidoscope is the first of its kind. Unlike the other options on this list, everyone who finishes Kaleidoscope will have seen all of it. There are no hidden easter eggs to unlock. You won't gain access to any new scenes by watching the episodes in a certain order. By the time you finish the finale, you will know as much about the show as everyone else who watches it. You will just have experienced it in a slightly different way.
With 40,320 potential combinations to watch, it's safe to say nobody will be able to experience every version of Kaleidoscope. But that's not a bad thing. There is already plenty of internet discourse surrounding which viewing order is optimal, and people like Stephen King have even released their own recommended viewing orders. Netflix also tweeted a few recommended watch orders. According to Netflix, depending on how you watch, you can either experience the series as a classic detective story, as a Tarantino film, as Orange is The New Black (not sure what this means…), or in standard chronological order.
Considering the story spans a total of 25 years, it's natural that some viewing orders work a bit better than others. Check it out for yourself in whichever order you'd like!
Black Mirror Bandersnatch: In 1984, a young programmer begins to question reality as he adapts a dark fantasy novel into a video game. A mind-bending tale with multiple endings.
Black Mirror: Bandersnatch attempted to transcend the label "movie" and become an interactive game. Unlike Kaleidoscope, Bandersnatch is designed to more accurately mimic choose-your-own-adventure books. The movie starts by putting viewers in control of Stefan—an awkward 19-year-old video game developer who plans to make a video game based on a choose-your-own-adventure book he found in a box of his mother's old belongings. Every few minutes, the viewer must make decisions on Stefan's behalf, and watch as the consequences of those decisions unfold.
Each decision you make changes the path for the rest of the story. Don't like how your storyline unfolded? No worries, you can replay it as many times as you want. There are five "real" endings in which Stefan's video game actually gets completed and released. There are also several other endings where the game doesn't get finished and the viewer must try again. Sometimes a wrong decision can lead to a dead end, forcing the viewer to go back and select a different option. The premise is fun and engaging, especially if you're a fan of Black Mirror.
Although the public reception of Bandersnatch was mixed, it was undeniably a technical feat for Netflix. This series required Netflix to build its own choose-your-own software to bring the film to life. To stream the episode, Netflix had to find a way to simultaneously load multiple versions of each scene so viewers could follow different narrative paths without having to wait for Netflix to buffer. That is a technical feat that is worth celebrating. Check it out for yourself on Netflix.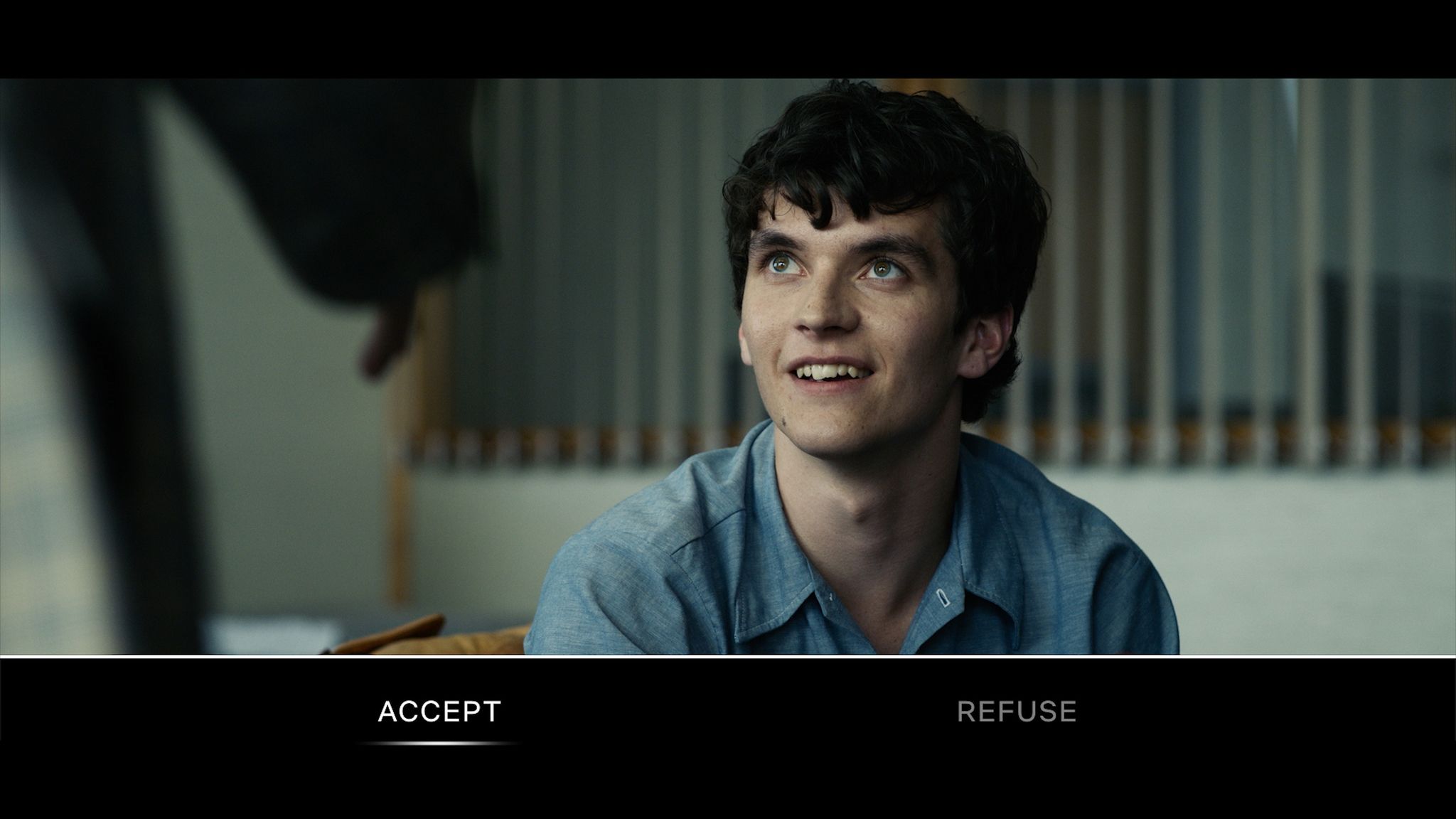 The Affair: The Affair explores the emotional effects of an extramarital relationship between Noah Solloway and Alison Lockhart after the two meet in the resort town of Montauk in Long Island.
The Affair divides each episode in two, devoting the first half to one character's point of view and the second half to another character's perspective. This format allows the show to depict distinct memory biases from the male and female perspectives. The writers do a fantastic job of making the viewer question their preconceived assumptions about individual characters, their justifications for the affair, gender stereotypes, and more. As creator Sarah Treem put it, "sometimes the only way to get at objective truth is to have multiple people tell their own version of the same event." Framed like an investigation, The Affair plays with the idea that our own subjective life experience can skew our perceptions, making it hard to find objective truth.
Unlike Kaleidoscope or Black Mirror: Bandersnatch, The Affair story continues for four more seasons, expanding into much more than just an affair. As the story unravels into a web of murders, new love interests, and more children, the viewer gets to witness new perspectives from Noah's and Alison's family and friends. Want to watch it? Find it streaming on Showtime.
24: Counter Terrorism Agent Jack Bauer races against the clock to subvert terrorist plots and save his nation from ultimate disaster.
24 is unlike any other show or movie I have ever seen. The series takes place in real time. Each season takes place over the course of one day–24 episodes, each one an hour. Jack lives in a world where every minute is crucial—assassination attempts, nuclear attacks, bioterrorism, torture, traitors, and sleeper cells.
If you enjoy national security thrillers like Bodyguard, Olympus Has Fallen, or Vantage Point, this series is definitely worth a watch. With a total of 10 seasons, it's safe to say 24 was far more than just an interesting premise. Each season had an interesting villain to complement the great Jack Bauer, leading to some of the most anxiety-inducing tension television had to offer back in 2001.
Although some seasons are weaker than others and the show certainly falls into quite a few tropes, if you go into this show wanting a thrilling, action-packed counter-terrorism show to keep you on the edge of your seat, you will not be disappointed. Give it a watch on Hulu.
You vs. Wild: In this interactive series, you'll make key decisions to help Bear Grylls survive, thrive and complete missions in the harshest environments on Earth.
Ever wanted to hang out with Bear Grylls in some of the most remote climates in the world surrounded by life-or-death situations? Do it from the comfort of your own home with this Man vs. Wild adjacent series. The format is similar to Bandersnatch in the way that every few minutes, the viewer is required to make a decision for Grylls, leading to his ultimate survival or tragic demise.
While it's clear that Bear Grylls is not taking this show overly seriously, his overwhelming passion for adventure continues to shine through. You get the impression it's supposed to feel like a fun roleplay experience rather than a serious interactive documentary.
From making Grylls eat massive maggot-like creatures in the forest to helping him escape wild animal encounters, this show is a whole different type of escapism. If you have a family member or a friend that enjoys documentaries or adventure movies about the wilderness, give this a watch on Netflix.
Honorable mentions:
There you have it! Our picks for the top unconventional and interactive stories available on streaming. It remains to be seen whether these unconventional formats of shows and movies will become mainstream or if they'll fade into obscurity. But considering the short-term hype shows like Kaleidoscope tend to build on social media, I'm confident they'll be around for a while. At least until viewers get bored and move on to the next trend.