The Winner
Winner of the Week: Natasha Lyonne
Show: Poker Face
Episode: Episode 6, "Exit Stage Death" (2/9/2023)
Why Her?
Poker Face is Peacock's new weekly anthology mystery series—and quite frankly, their first standout original series to date—from the highly regarded whodunnit writer and director Rian Johnson (known these days for Knives Out and Glass Onion). Johnson continues to subvert expectations of the murder mystery genre by showing the viewer who commits the murder and why it took place within the first 15 minutes of each episode. An inverted detective story, as the TV nerds like to call it.
In that way, the series depends entirely on Charlie, the only recurring character and the star of the series, played by Natasha Lyonne. Luckily for us, Lyonne absolutely crushes it as a quick-witted, charming, no-bullshit casino waitress who suddenly finds herself working as a DIY detective and running for her life. She also, by the way, has an extraordinary ability to know when someone is lying—as she reveals to Sterling Frost (Adrien Brody) in Episode 1:
"I'm not a soothsayer, I can't predict the future. There's nothing mystical about it. Just if someone is intentionally lying, that's it."
Johnson's decision to structure the show in a way that reveals the mystery at the beginning of each episode begs the question: "How does the show continue to be interesting if the viewer is made aware of the truth within the first 15 minutes?"
The answer is not so unique: well-written characters and stellar performances. Although some episodes of Poker Face are a slow burn—as expected with any anthology series—the show does a great job of tying all the episodes together and justifying why Charlie is constantly on the run. In Episode 6, Lyonne visits yet another small town where yet another innocent person was killed. What a cruel coincidence! In this episode, Charlie is surprisingly not the first character to solve the murder, making it a refreshing change of pace from the prior five episodes.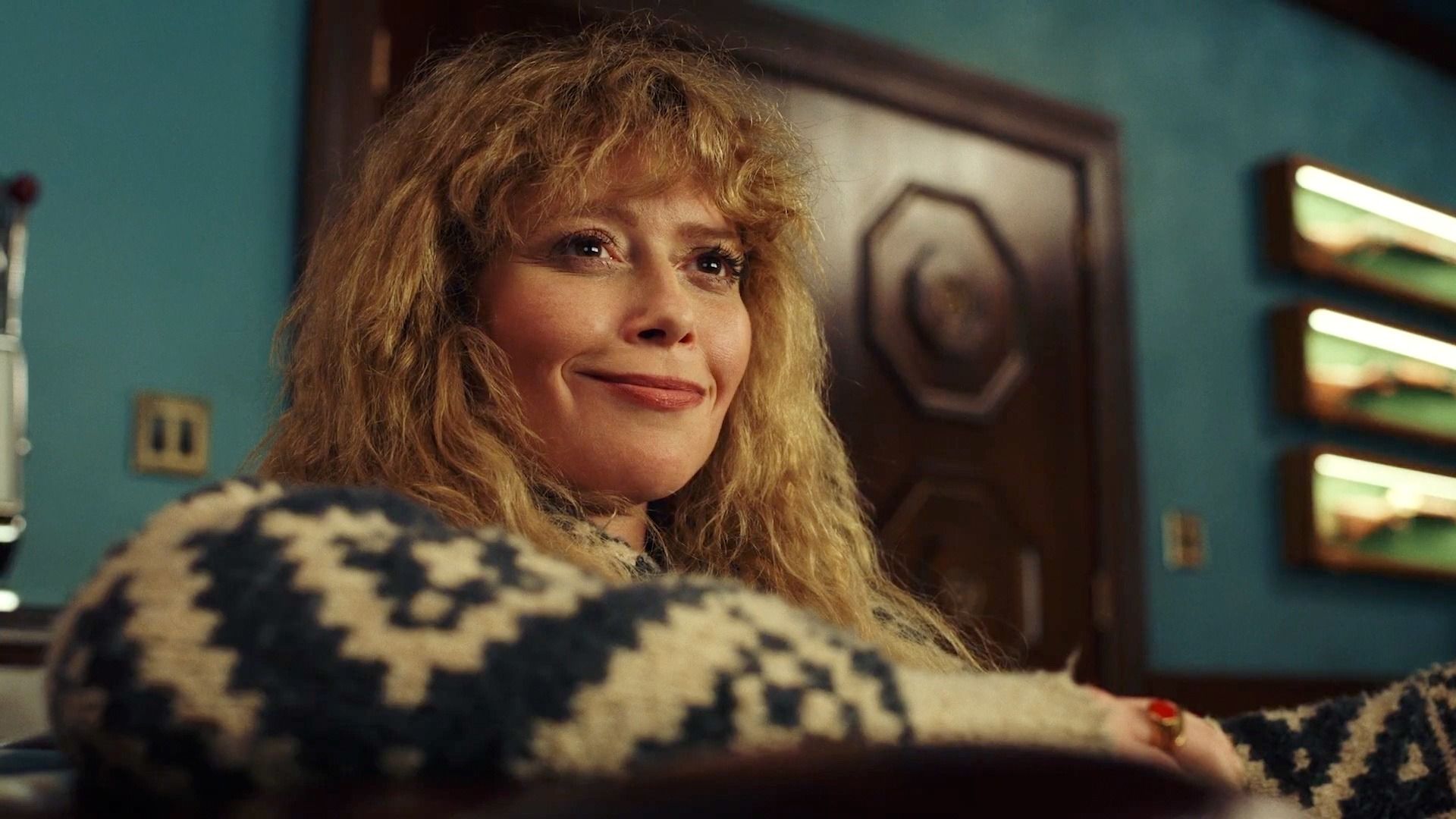 Natasha's raspy voice—which everybody grew to love in Orange Is the New Black and then Russian Doll—is as endearing as ever and her character's unorthodox approach to solving these crimes makes her endlessly likable. One of the most interesting aspects of Charlie's character is that she's not a trained detective. She's a waitress with a supernatural ability who is totally content with her standard life. She just happens to find herself in a confusing, dangerous situation in which she must use her powers to uncover the truth about why her friend was killed.
As Rian Johnson explained in an interview with Collider, he was inspired by Columbo, one of the most influential inverted detective stories ever told. His goal was to create little movies for the audience who knows who so they can enjoy the experience of Charlie slowly uncovering it. "The whole draw of the show," he explained, "is that you want to come back every week and hang out with her and see her win."
Rian Johnson continues to defy the tropes of the murder mystery genre with Poker Face, but the show wouldn't be such a success without a sensational performance from his partner-in-crime(solving), Natasha Lyonne.
Interested in watching Poker Face? Add it to your watchlist here!
Likewiser reviews:
Another masterpiece from one of my favorite writers/directors, it has the feel of a one-off sitcom, but an underlying connection throughout. can't wait for the rest of the season. - @meredith_pope
This is looking to be a great show. Big fan of Natasha and that raspy voice of hers! - @sonia_barajas
This… now this I like. And that's not a lie, ask Charlie. Rian Johnson, you've done it again. Natasha Lyonne is killing it as this detective. I'm going to follow this series very closely. - @bella_nicole_7663
Want to stay in the know about each week's winners? Make sure to read our What to Watch newsletters for the latest on all things streaming!