Get The Likewise Newsletter
Deciding what to watch, read, or listen to just got a whole lot easier. Each Likewise newsletter is packed with recommendations, new releases, trending content and more to make sure you always know what to read, watch or listen to next!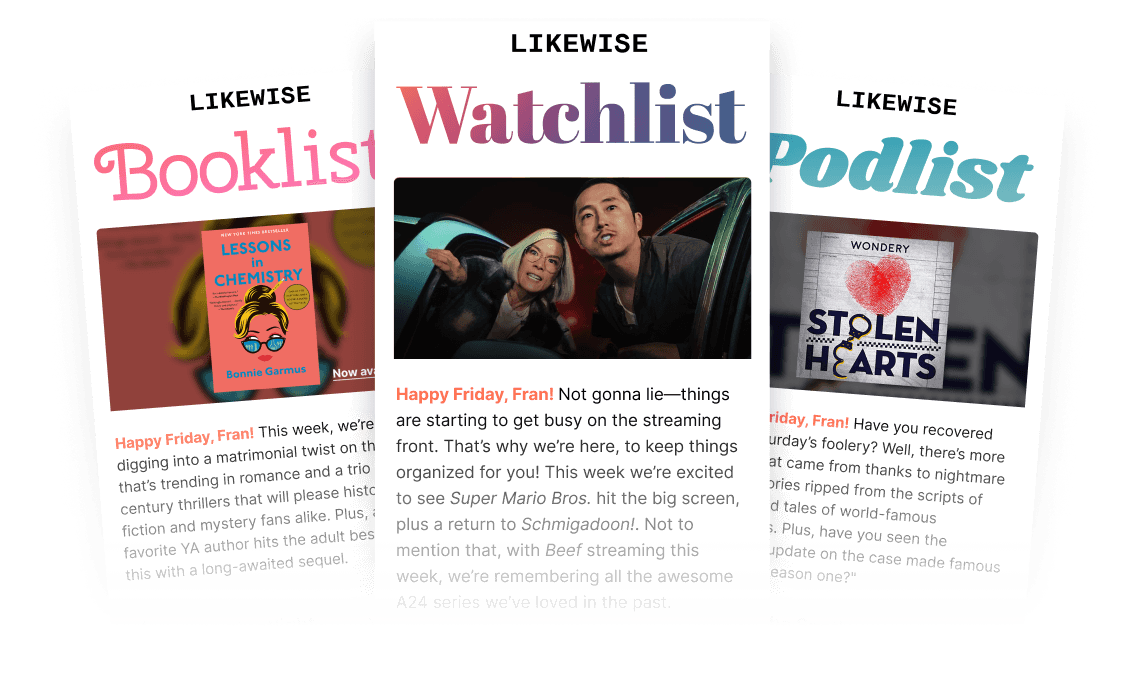 Fun, Easy-to-Read Format
Our newsletters always aim to entertain.

What's New
Never miss a new release

What's Great
Recommendations you can trust on what to read, watch and listen to.